Monitoring #WFH & uberAgent Free For Unlimited Users For 2 Months
by Dominik Britz
March 30, 2020
In these unprecedented times, companies are faced with the challenge that the majority of their employees, all of a sudden, have to work from home. This means that technologies such as VPNs or virtual apps & desktops are being pushed to the limit (or even beyond).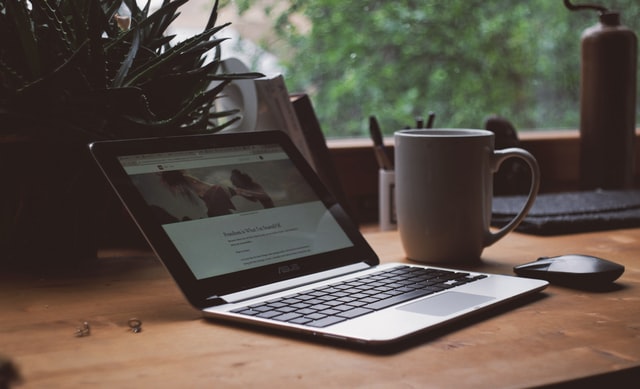 Free uberAgent Licenses
We want to do our part to help by making it easy for existing customers to react to usage spikes caused by WFH, and for new customers to evaluate uberAgent in their production environments. Accordingly, we are happy to provide uberAgent UXM free for an unlimited number of users for two months. This offer is valid for everyone, customer, or not. No strings attached.
Without further ado, here is how to get started:
Existing customers can follow this guide on how to handle multiple license files.
Top 5 #WFH Use Cases Where uberAgent Helps in Minutes
Identifiying Remote Connections
The first step to successfully analyze users and machines connecting remotely is to identify them. uberAgent gives you many filters to fine-tune dashboards to a specific group of users or machines.

Remote Connection Filters
Below is a list of useful filters. Pick the one that is most useful for you.
Include only WFH sessions: Client IP is 192.168.*
Exclude internal sessions: Client IP isNot 10.1.*
View only remoting sessions: Remoting protocol isNot Console
View only Citrix sessions: Remoting protocol is ICA
Machines in a partical remote site: AD site is MyRemoteSite
Machines with a non-corporate IP: IPv4 address(es) is not 10.*
These are just examples, of course, and the filter strings need to be adjusted for your organization.
Troubleshooting Network Issues
Since the employees work from home, the way into the company network via VPN is certainly the first choice for many. The gateway to the corporate network can quickly become a bottleneck. Of course, an employee's internet connection or home Wi-Fi can also play a role.
In addition, communication paths are different from when employees work in the office. This affects firewall rules.
uberAgent measures the network performance, it detects problems and displays the findings per machine and application.

Good dashboards to start with are:
Application Network Communication and Machine Network Communication
Application Network Issues and Machine Network Issues
Machine Network Configuration
Capacity Planning and Sizing
Your virtual application and desktop infrastructure is well designed and sized, of course! But with all those additional users the load could suddenly be too high.
uberAgent enables you to spot bottlenecks and plan for optimized resource utilization. Sizing virtual environments becomes so easy that you wonder how you did it without uberAgent.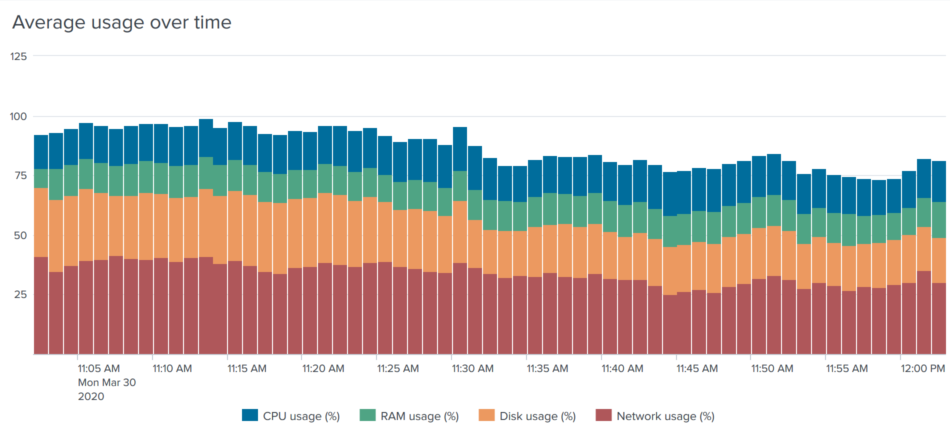 Learn more about sizing and capacity planning with uberAgent.
More Insights For Your Helpdesk
Your helpdesk team is now under pressure supporting all the employees connecting from home. Heck, the helpdesk team itself is working from home. Why not give them more insights into what's going on in the environment they support?
The uberAgent Helpdesk Splunk App is designed for helpdesk heroes who support virtual or physical desktops and who need quick answers to typical questions like the following:
Why is my login so slow? It was fast yesterday.
Why is my app constantly crashing?
Citrix is slow!
The website is not loading fast enough!
General uberAgent Awesomeness in Action
The last point we wanted to share is not a specific point per se, but a list of ten! Head over to this other blog post describing the top 10 issues uberAgent helps identify in minutes.
About uberAgent
uberAgent is an innovative Windows and macOS user experience monitoring (UXM) and endpoint security analytics (ESA) product.
uberAgent UXM highlights include detailed information about boot and logon duration, application unresponsiveness detection, network reliability drill-downs, process startup duration, application usage metering, browser performance, web app metrics, and Citrix insights. All these varied aspects of system performance and reliability are smartly brought together in the Experience Score dashboard.
uberAgent ESA excels with a sophisticated activity monitoring engine, the uAQL query language, detection of risky activity, DNS query monitoring, hash calculation, registry monitoring, and Authenticode signature verification. uberAgent ESA comes with Sysmon and Sigma rule converters, a graphical rule editor, and uses a simple yet powerful query language instead of XML.
About vast limits
vast limits GmbH is the company behind uberAgent, the innovative user experience monitoring and endpoint security analytics product. vast limits' customer list includes organizations from industries like finance, healthcare, professional services, and education, ranging from medium-sized businesses to global enterprises. vast limits' network of qualified solution partners ensures best-in-class service and support anywhere in the world.