uberAgent Helpdesk App Updated for uberAgent 6.1
by Dominik Britz
May 28, 2021
The uberAgent helpdesk app for Splunk is a free app for support heroes to troubleshoot endpoint issues easily. We're happy to announce the latest version 1.2, which brings new features of uberAgent 6.1 into the app.
WiFi Metrics
With more and more users working from home or other locations outside the office, the WiFi connection becomes a critical part of the network. When a home office user suffers from application performance problems, the root cause may well be a badly placed access point. Businesses need to be able to identify connectivity issues not only in the corporate network but also in the home office.
WiFi Connection Status
The latest helpdesk app summarizes an endpoint's WiFi connection status: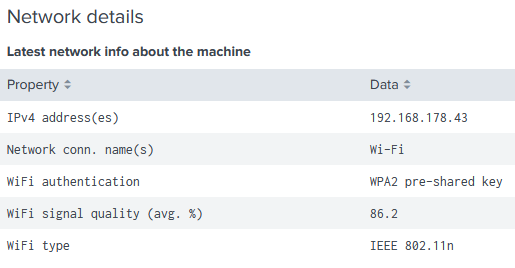 WiFi Signal Quality
The app also visualizes the WiFi signal quality over time:

Network Connection Monitoring
uberAgent 6.0 introduced better network latency and jitter monitoring. This information is now available in the helpdesk app, too, which allows support teams to switch between the different latencies and jitter in the dashboard.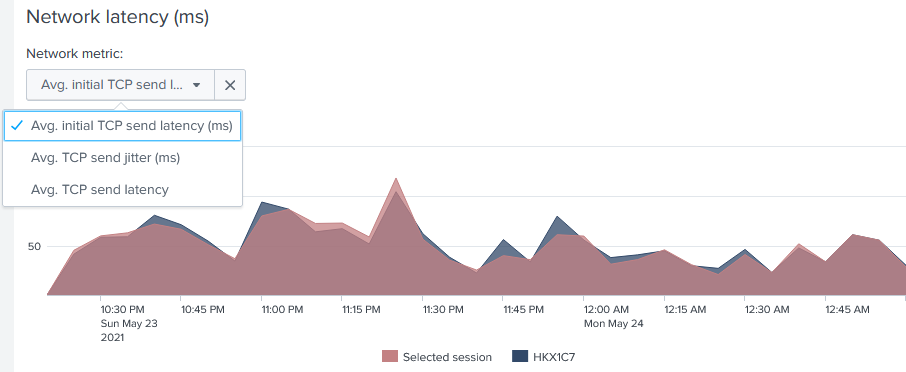 Download
The app is available for free and can be downloaded from Splunkbase.
Changelog
The changelog and release notes are available in our documentation.
About uberAgent
uberAgent is an innovative Windows and macOS user experience monitoring (UXM) and endpoint security analytics (ESA) product. UXM highlights include detailed information about boot and logon duration, application unresponsiveness detection, network reliability drill-downs, process startup duration, application usage metering, browser performance, web app metrics, and Citrix insights. ESA comes with a sophisticated activity monitoring engine, the uAQL query language, detection of risky activity, DNS query monitoring, hash calculation, registry monitoring, and Authenticode signature verification.
About vast limits
vast limits GmbH is the company behind uberAgent, the innovative user experience monitoring and endpoint security analytics product. vast limits' customer list includes organizations from industries like finance, healthcare, professional services, and education, ranging from medium-sized businesses to global enterprises. vast limits' network of qualified solution partners ensures best-in-class service and support anywhere in the world.