uberAgent at BriForum Denver
by Helge Klein
July 22, 2015
We are having a great time explaining how uberAgent can help optimize and troubleshoot Citrix, VMware and Microsoft virtual environments at BriForum Denver 2015: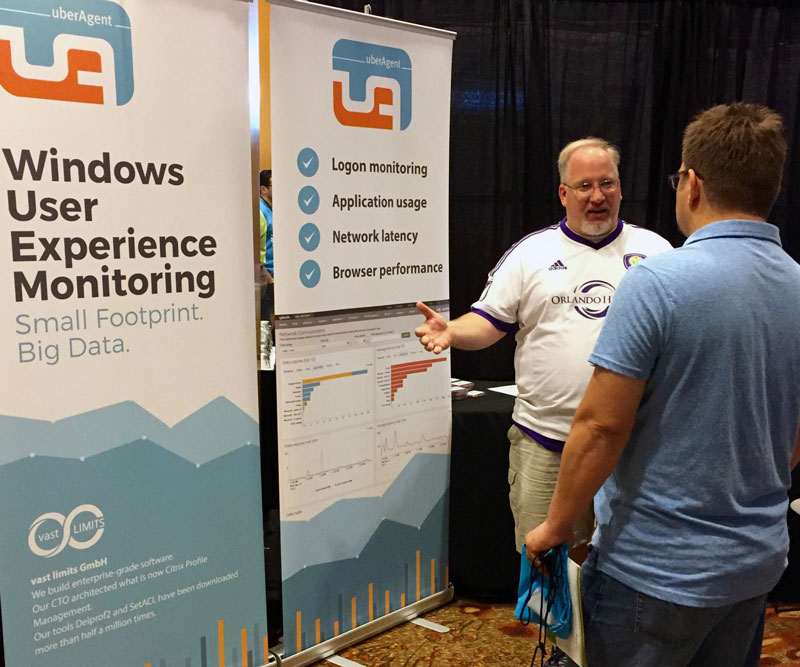 uberAgent provides monitoring and analytics capabilities for end-user computing. It helps improve the user experience and find bottlenecks. It tells you if applications are slow, and where that slowness comes from (oftentimes some backend system, not XenApp/Horizon View at all).
uberAgent collects data on the monitored systems through an extremely lightweight agent that consumes less than 0.5% CPU, 15 MB RAM and does not create any disk IO at all. uberAgent's backend is built on Splunk, giving it practically unlimited scalability.
If you are at BriForum, come to our booth #6 and talk with us. We'll reward you with some customized M&M's: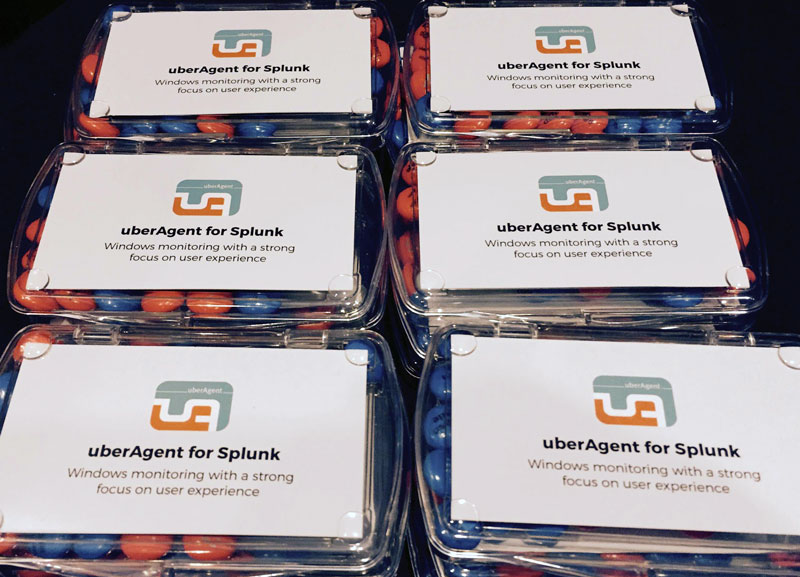 If you are not at BriForum, try uberAgent on your own machines. You will be amazed at the new level of visibility you will suddenly have.
About uberAgent
uberAgent is an innovative Windows and macOS user experience monitoring (UXM) and endpoint security analytics (ESA) product. UXM highlights include detailed information about boot and logon duration, application unresponsiveness detection, network reliability drill-downs, process startup duration, application usage metering, browser performance, web app metrics, and Citrix insights. ESA comes with a sophisticated activity monitoring engine, the uAQL query language, detection of risky activity, DNS query monitoring, hash calculation, registry monitoring, and Authenticode signature verification.
About vast limits
vast limits GmbH is the company behind uberAgent, the innovative user experience monitoring and endpoint security analytics product. vast limits' customer list includes organizations from industries like finance, healthcare, professional services, and education, ranging from medium-sized businesses to global enterprises. vast limits' network of qualified solution partners ensures best-in-class service and support anywhere in the world.