uberAgent 7.1 Preview: Native Support for Windows on Arm
by Helge Klein
July 11, 2023
We're happy to announce that uberAgent will support Windows on the Arm platform natively. This article answers typical questions FAQ-style.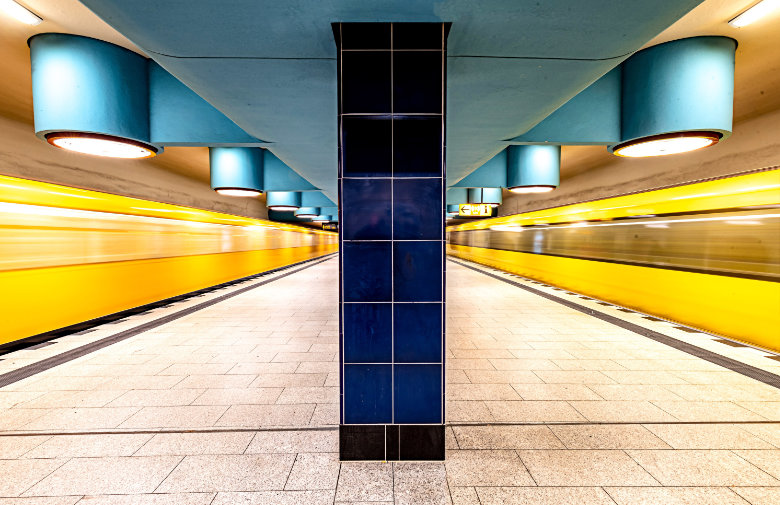 Why uberAgent for Windows on Arm?
vast limits' customers often use a broad range of devices for their various end-user computing needs. This includes all kinds of virtual desktops (DaaS) as well as various physical device form factors, manufacturers, and platforms. With Apple's switch from Intel to Arm for macOS (both of which are fully supported by uberAgent, of course), Microsoft apparently saw the need to strengthen its Windows on Arm offering, adding x64 emulation support in Windows 11 and introducing the ability to combine emulated x64 binaries with native Arm code in a single process (Arm64EC).
vast limits is committed to offering best-in-class DEX and endpoint security monitoring and analytics products that support all relevant types of physical and virtual machines in our customers' device fleets. Given that commitment, the time is right to start offering uberAgent for the Arm platform, too.
FAQ
uberAgent Functionality and Support
What Does Native Support for Arm Mean?
By native support, we mean that every uberAgent binary has been specifically compiled for the Arm platform. This includes uberAgent's kernel drivers, of course. There is no software emulation necessary when running uberAgent on Arm.
Which uberAgent Features Are Available on Windows on Arm?
There are no restrictions when using uberAgent on Windows on Arm. The full functionality of uberAgent UXM and uberAgent ESA is available.
Which Versions of uberAgent Support Windows on Arm?
The upcoming version 7.1 of uberAgent is the first to support Windows on Arm.
uberAgent & Windows on Arm
Which Versions of Windows on Arm Are Supported by uberAgent?
On Arm devices, we're supporting uberAgent on Windows 11 only. Even though Windows 10 is available for Arm, too, it lacks x64 emulation, which makes the platform less attractive. Please note that uberAgent should work correctly on Windows 10 on Arm, too; it's just not officially supported by vast limits.
Is 32-Bit Arm Supported, Too?
Windows 11 on Arm is only available as a 64-bit OS. It currently still runs 32-bit Arm applications, but support for Arm32 will be removed in a future release of Windows 11 (source). Therefore, uberAgent is only available as Arm64 binaries.
Devices, Virtualization & Testing
Which Arm SoCs Are Supported by uberAgent?
We're supporting uberAgent on Arm on all SoCs that are supported by Windows (docs).
How Can I Test uberAgent on Windows on Arm in a VM?
The following virtualization products support Windows 11 on Arm in VMs:
Hyper-V on Windows 11 on Arm
Parallels Desktop on Apple Silicon Macs
Additionally, a number of Azure VMs are available with Arm-based processors. These VMs don't run on Qualcomm SoCs (as do all end-user devices) but on Ampere Altra CPUs.
Which Physical Devices Come With Windows 11 on Arm?
There are a number of laptops and tablets commercially available, such as the Microsoft Surface Pro 9 and the Lenovo ThinkPad X13s. Additionally, Microsoft offers a Mac Mini-style machine, uncreatively named Windows Dev Kit 2023.
About uberAgent
The uberAgent product family offers innovative digital employee experience monitoring and endpoint security analytics for Windows and macOS.
uberAgent UXM highlights include detailed information about boot and logon duration, application unresponsiveness detection, network reliability drill-downs, process startup duration, application usage metering, browser performance, web app metrics, and Citrix insights. All these varied aspects of system performance and reliability are smartly brought together in the Experience Score dashboard.
uberAgent ESA excels with a sophisticated Threat Detection Engine, endpoint security & compliance rating, the uAQL query language, detection of risky activity, DNS query monitoring, hash calculation, registry monitoring, and Authenticode signature verification. uberAgent ESA comes with Sysmon and Sigma rule converters, a graphical rule editor, and uses a simple yet powerful query language instead of XML.
About vast limits
vast limits GmbH is the company behind uberAgent, the innovative digital employee experience monitoring and endpoint security analytics product. vast limits' customer list includes organizations from industries like finance, healthcare, professional services, and education, ranging from medium-sized businesses to global enterprises. vast limits' network of qualified solution partners ensures best-in-class service and support anywhere in the world.