uberAgent 5.2: Firefox Browser Performance & Citrix ADC Monitoring
by Dominik Britz
February 4, 2019
We are happy to announce the newest version of our user experience and application performance monitoring product. uberAgent 5.2 brings new features and improvements for any kind of device.
For a full list of all improvements and bugfixes please consult the changelog. As always, upgrading is highly recommended (instructions).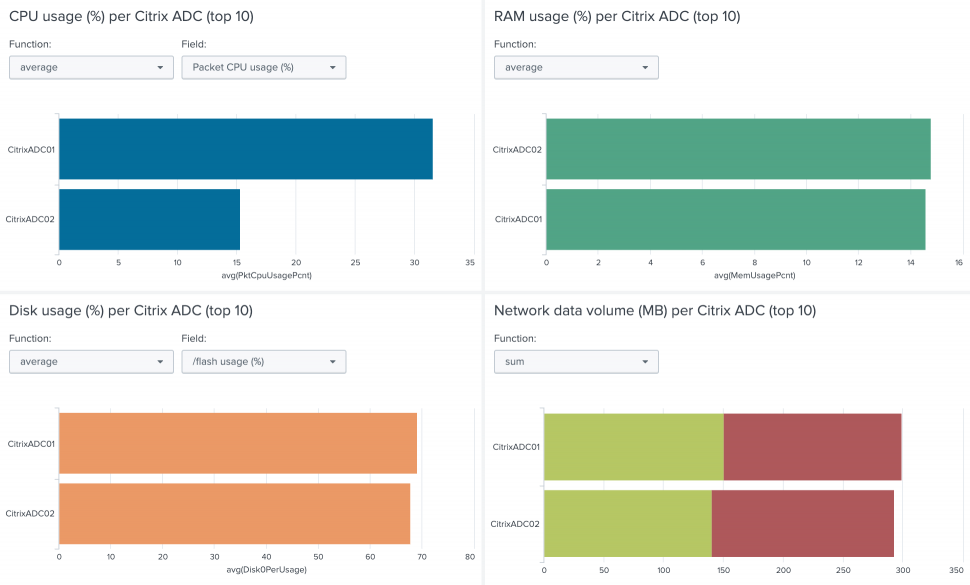 Web App Metrics From Mozilla Firefox
In version 5.0 we added detailed information about browser page loads and background data transfers. Exactly what you need to analyze the performance of SaaS and web apps.
Our customers loved this feature! We started with support for Chrome, then Internet Explorer and are now extending this to Mozilla Firefox (support for Edge to follow). The functionality requires a browser extension to be installed.
Citrix ADC Monitoring
uberAgent has had Citrix site monitoring capabilities for a long time. With 5.2, we are extending our Citrix monitoring portfolio to Citrix ADC (formerly NetScaler ADC). Citrix ADC is a critical component in every Citrix deployment as it provides a secure gateway to published resources from all over the world. As it is such an important component, administrators need to know if it is fast, secure and configured correctly.
uberAgent delivers right that by monitoring:
Citrix ADC appliance performance like CPU, RAM and disk utilization
Citrix ADC gateway and virtual server performance like network data volume, SSL settings, bound policies and availability
Availability for services and service groups
In addition, uberAgent collects inventory data from all Citrix ADCs and shows you licensing, high-availability and firmware information as well as TLS certificates with their expiration dates.
Instructions on how to configure uberAgent's Citrix ADC monitoring can be found here.
Other Improvements
Apache Kafka
With uberAgent 5.2 we introduce the ability to send the collected data to Apache Kafka via Confluent REST Proxy. Instructions are available in the documentation.
Data Models
We separated the inventory datasets into a dedicated uberAgent60m accelerated data model, with the summarization period set to 60 minutes. This helps reduce the Splunk server load.
Licensing
As more and more of our costumers start using Microsoft's Azure Active Directory, we added the ability to cover this service within our licensing.
Log File Improvements
uberAgent's logfile now highlights version mismatches between the agent and the configuration file. This is intended as a reminder to enable additional metrics introduced in a newer version that a customer configuration does not cover.
About uberAgent
uberAgent is a Windows user experience analytics and application performance monitoring product. Its highlights include detailed information about boot and logon duration (showing why and when boots/logons are slow), application unresponsiveness detection, network reliability drilldowns, process startup duration, application usage metering, browser performance per website and remoting protocol insights.
About vast limits
vast limits GmbH is the company behind uberAgent, the innovative user experience and application performance monitoring product. Our customer list includes organizations from industries like finance, healthcare, professional services and education, ranging from medium-sized businesses to global enterprises. vast limits' network of qualified solution partners ensures best-in-class service and support anywhere in the world.
Our founder, Helge Klein, is an experienced consultant and developer who architected the user profile management product whose successor is now available as Citrix Profile Management. In 2009 Helge received the Citrix Technology Professional (CTP) award, in 2011 he was nominated a Microsoft Most Valuable Professional (MVP), in 2014 he was a Splunk Revolution Award Winner, in 2015 he became a VMware vExpert. Helge frequently presents at conferences and user group events.