Top Security Analytics Solution Provider 2022 Award by Enterprise Security Magazine
by Helge Klein
April 6, 2022
We're thrilled to announce that vast limits was recognized as a Top Security Analytics Solution Provider by Enterprise Security Magazine Europe for 2022 for its uberAgent ESA endpoint security analytics product.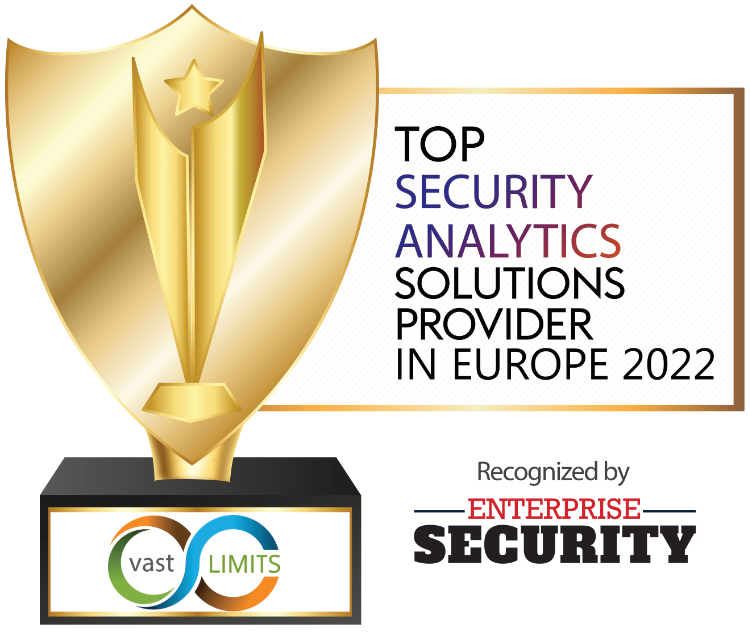 Enterprise Security Magazine Article
Many organizations still lack a crucial aspect of securing themselves: visibility into endpoints
Why was vast limits selected for this award? The following excerpt probably sums it up best:
The company's best-in-class product offers security, performance analytics, and monitoring and accommodates specific security detections and visibility with a single lightweight agent. It gives clients explicit visibility into everything happening at all endpoints irrespective of Windows, Mac, VMware, or remote desktops. The endpoint agent is highly configurable, optimized for minimal footprint, and can be seamlessly scaled to use across numerous endpoints without affecting user density. By using Splunk at the back end, uberAgent offers unlimited scalability and flexibility to easily create custom dashboards and visualizations.
uberAgent empowers IT professionals to not only enhance user experience but also security
About Enterprise Security Magazine
Enterprise Security magazine follows a unique learn-from-peer approach where chief security officers and decisions makers share their innovative solutions along with their industry expertise and wisdom. Today, Enterprise Security magazine is assisting thousands of organizations to reduce risk and complexity by bringing to light unique market trends including how security needs to be embedded within hardware and software solutions and work with each other to provide integrated multilayered protection.
About uberAgent
The uberAgent product family offers innovative digital employee experience monitoring and endpoint security analytics for Windows and macOS.
uberAgent UXM highlights include detailed information about boot and logon duration, application unresponsiveness detection, network reliability drill-downs, process startup duration, application usage metering, browser performance, web app metrics, and Citrix insights. All these varied aspects of system performance and reliability are smartly brought together in the Experience Score dashboard.
uberAgent ESA excels with a sophisticated Threat Detection Engine, endpoint security & compliance rating, the uAQL query language, detection of risky activity, DNS query monitoring, hash calculation, registry monitoring, and Authenticode signature verification. uberAgent ESA comes with Sysmon and Sigma rule converters, a graphical rule editor, and uses a simple yet powerful query language instead of XML.
About vast limits
vast limits GmbH is the company behind uberAgent, the innovative digital employee experience monitoring and endpoint security analytics product. vast limits' customer list includes organizations from industries like finance, healthcare, professional services, and education, ranging from medium-sized businesses to global enterprises. vast limits' network of qualified solution partners ensures best-in-class service and support anywhere in the world.